The only Study Method you need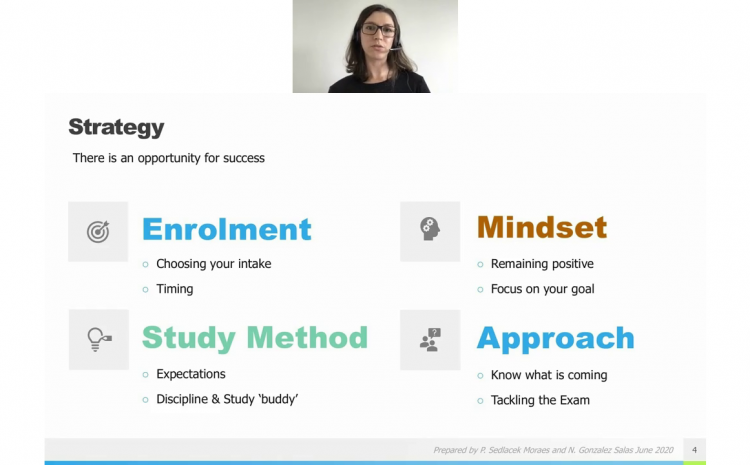 On 13 June 2020 we held an almost 4-hours online session on how to prepare for the Migration Capstone Exam.
In this online session students heard from the Migration Capstone Study Method creators themselves, Patricia and Noemi, who are Graduate Diploma of Australian Migration Law and Practice graduates who managed to pass the Capstone in their first attempt less than 4 months after graduating.
This session, not only provided the attendees with the tools and resources to start off their preparation effectively, but also gave them motivation and confidence that hard work can pay off.
Attendees were able to have their questions answered live and a get real life tips and strategies that simply work!
Exam structure and possible pitfalls
Structured study technics
Tips on how to prepare for the written and oral
Priceless practical tips
They also took home their very own eBooklet containing cases, questions and examples to help them with their writing and research skills.
Who attended the webinar?
This webinar's content and accompanying eBooklet is suitable for all students looking for a detailed structured study plan, doesn't matter who you are:
7 attendees had already attempted the capstone at least once
14% of attendees were still studying
73% of attendees will sit the September intake
Do you think our Study Method might help you?
Subscribe to our mailing list to hear about our next events.
What attendees had to say?
The webinar was straightforward not complex and filled with legal jargon, good descriptions.
It provided a comprehensive plan of action and booklet. The presenters were honest and ready to help.
Sharing of thoughts, ideas and examples by facilitators and participants.
It broke stuff down to manageable parts.